Get the Training You Need Straight From the Experts...
Attend These Upcoming DPS Factory Training Events:
January 19-22
March 2-5



T/Mon and DPS remotes are very powerful monitoring tools, but to use them to their fullest extent, you absolutely have to be properly trained. When you can get that training quickly, with no tuition for qualified professionals (and get it in beautiful California), you've got no reason not to attend.
Join us at our headquarters in Fresno, California, where you'll be able to learn all of the tips and tricks you need to supercharge your monitoring.
DPS Telecom Factory Training is designed to meet all of your needs. Whether you need to cross-train more staff on your monitoring system, bring new operators up to speed, or are looking to become a T/Mon Power User, our Factory Training instructors are here to meet your needs.
If you have never had any formal T/Mon training, or want to learn the latest applications of our newest equipment, we'll tailor the course to meet your specific needs. We'll also arrange your meals at highly rated local restaurants, as well as assist you in organizing fun activities to make your visit to California even more enjoyable.
Come join us for Factory Training. For more information about Factory Training, email your Factory Training Hostess at FactoryTraining@dpstele.com.
See you soon...
Learn More About DPS Factory Training
Sign Up for DPS Factory Training

Chris Hower
Training Instructor
"You'll learn new features like Auto-SNMP, which eliminates the tedium of SNMP with automatic databasing..."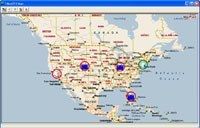 Learn the GFX Graphical Interface at Factory Training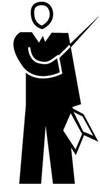 Come to Sunny California for DPS Telecom Factory Training