In Today's Issue ... August 26, 2004
---
Learn How You Can Reduce or Eliminate the 12 Most Common Causes of Windshield Time

Bob Berry, President & CEO
If you manage remote site maintenance, I don't have to tell you how much money is wasted on unnecessary windshield time. Every truck roll that could have been avoided increases operational expenses and nibbles away at your company's profitability.
And if you work in a large rural area or a dense urban center, your windshield time really adds up. Sure, some truck rolls are absolutely necessary — but how many can be eliminated with better monitoring and better remote control of on-site equipment?
I've identified the 12 most common causes of excessive windshield time — and put this information in a comprehensive white paper: "12 Leading Causes of Windshield Time and How You Can Avoid Them."
Download this white paper now and get immediate answers to your windshield time questions. It won't cost you a penny, but it will help you save hours of wasted time and thousands of dollars of needless expense.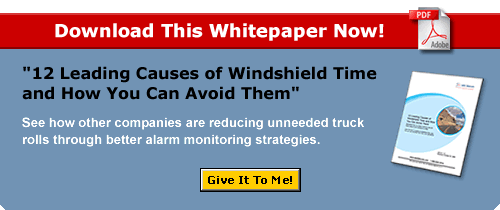 Warmly,

---
16 discrete, 2 analog, SNMP, TL1, DCP, DCPf, DCPx

Monitor Small Sites Without Overspending on Excess Alarm Capacity
If you think you can't monitor your small sites cost-effectively, the NetGuardian 216 will change your mind. This light-capacity LAN-based RTU for SNMP, TL1, and DCP makes it possible to install network monitoring anywhere in your network, without spending a fortune on extra alarm capacity.
---
---
---
---